Why should you care about AWS Community Builders program?
4 min read, last updated on 2021-02-22
Introduction
You can tell from the name and domain of this blog (hopefully not only from that 😁) that I am really passionate about AWS. It's not strange then that I actively participated in conferences and meetups around that theme.
It was no different with AWS Community Builders program - I sent the survey the same day it appeared and patiently waited. After receiving an invitation email, I was really excited to join.
Why? Because I am a firm believer that learning and knowledge sharing in a group of like-minded, passionate people is the most effective way to gain expertise. Thanks to that, you can genuinely learn in public and at the same time gain unique insight.
Why do I care?
Each member of a draft receives a SWAG pack - and you could see that around the beginning of 2021. There were a lot of social media posts about it around that time. That's great because we will be able to attract more people - but in my case, a short social media post it's not enough to summarize all the benefits. So I prepared a blog post instead.
People
First and foremost: being inside a group of like-minded people motivates and opens many opportunities to cooperate, discuss, and learn. At the moment, we are using Slack, and there are no plans of changing that, but the tool is a secondary or tertiary thing.
Outside of motivation, you have many sources for inspiration, opportunities to gain a new perspective and boost your content. In other words: you have a great place to grow by learning and discussing various stuff.
But that's not everything.
SWAG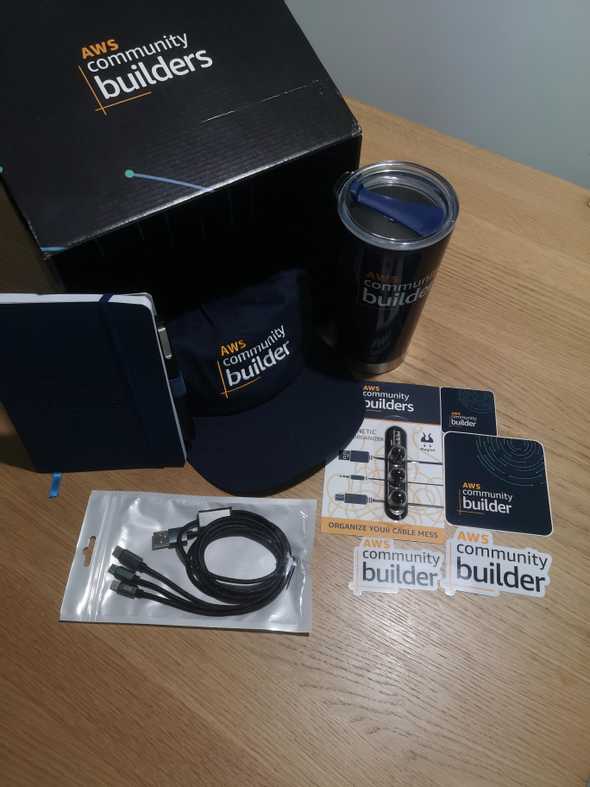 Obviously SWAG is a benefit. Branded goodies are always welcomed (a massive plus on being as zero waste as possible). For me, stickers are the most valuable things.
However, inside the package, there is also a voucher with AWS credits for services equal to $500. This is superb, as it allows you to not think about more expensive ideas/experiments you have stored inside your backlog lists.
Webinars ♥
Being in a group of like-minded people is great, but you have another source of knowledge in exclusive events available only for the community members. Many of those are deep dive, presented by fantastic speakers, and they are revealing a little bit more than typical talks as all members must sign an NDA upfront. Quality of those? IMHO I think this is the sole benefit that would convince me to join.
Certification Voucher, re:Invent passes discount and other free things…
Being a member of this community gives other opportunities like receiving vouchers (e.g., for certification - I did AWS Certified Data Analytics - Specialty). Hopefully, in the following years, I will leverage the re:Invent pass discount, too (😷).
Ability to Publish in dev.to Community
Another perk is a dev.to community, which gives you the ability to boost the content you are creating and present it to a broader group.
Access To Previews / Beta Services
This benefit (and the last one) are things for which I did not count, but I got it, and I am super hyped. It's not easy to access a preview or beta service on AWS side - here, we have a much better chance for that. Great one!
Direct Access to the AWS Teams
This is something that I thought wouldn't be possible, but I could already leverage that. This is amazing because many internal AWS are looking for feedback from people that are actively using their services, and here you can establish the relationship, provide feedback, or gain a unique insight into how things are working under the hood.
Call To Action
So I have a call to action for you! If you are passionate about AWS, you are investing time in learning it, you are having a blog about cloud computing - join us!
When will it be open again? Soon! Another draft will be available by the end of Q1 2021. Here is the website with all the details about the program.
I truly hope we will see each other there! 🖖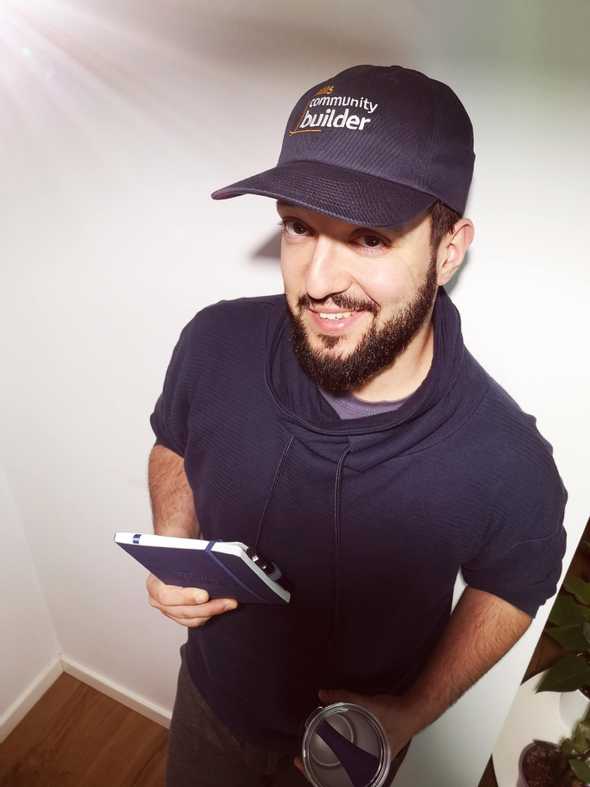 UPDATE: Massive package with AWS Data SWAG
When you join the program, there is a dropdown with the list of areas like serverless, data analytics, databases, and others. I have selected the ones that interested me the most - and you should too. However, it turned out that AWS Data group leaders independently sent additional SWAG boxes to the members. And those are massive - have a look: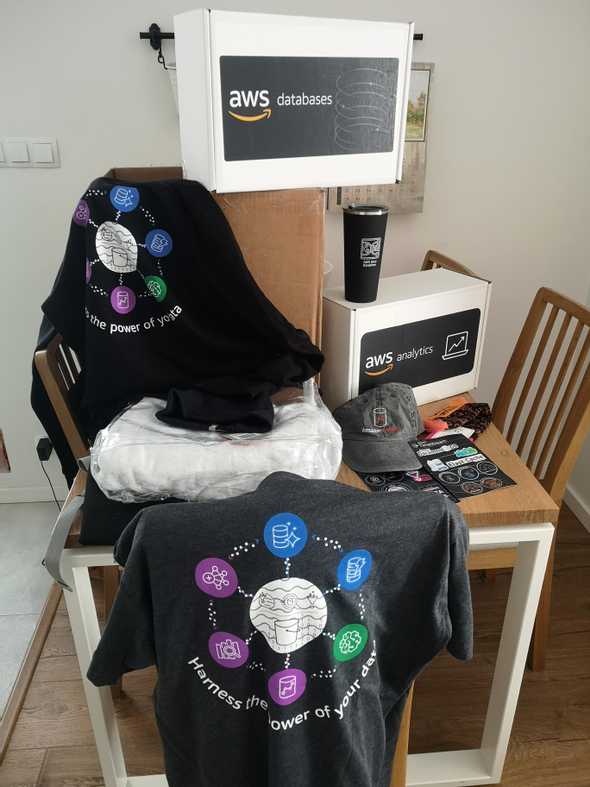 I am not suggesting anything, but maybe you should reconsider if you are not interested in data topics. 😅